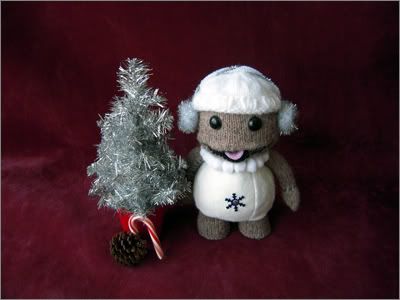 I hope everyone has a happy, joyful, peace-filled, safe holiday season. Sackie hopes the same for you too.
My year has been filled with ups and downs (and it looks like it will end that way too!). This will be my last post of the year that isn't olive-related, so I wanted to say thank you to everyone who has stopped by my blog. I'll see you next year! :)
And just so you know that he isn't always a photogenic charmer, here's a picture of Sackie while prepping for his photoshoot. He's not liking his snowball outfit.
More pictures at Flickr